CERTIFICATE OF NEW ZEALAND ORIGIN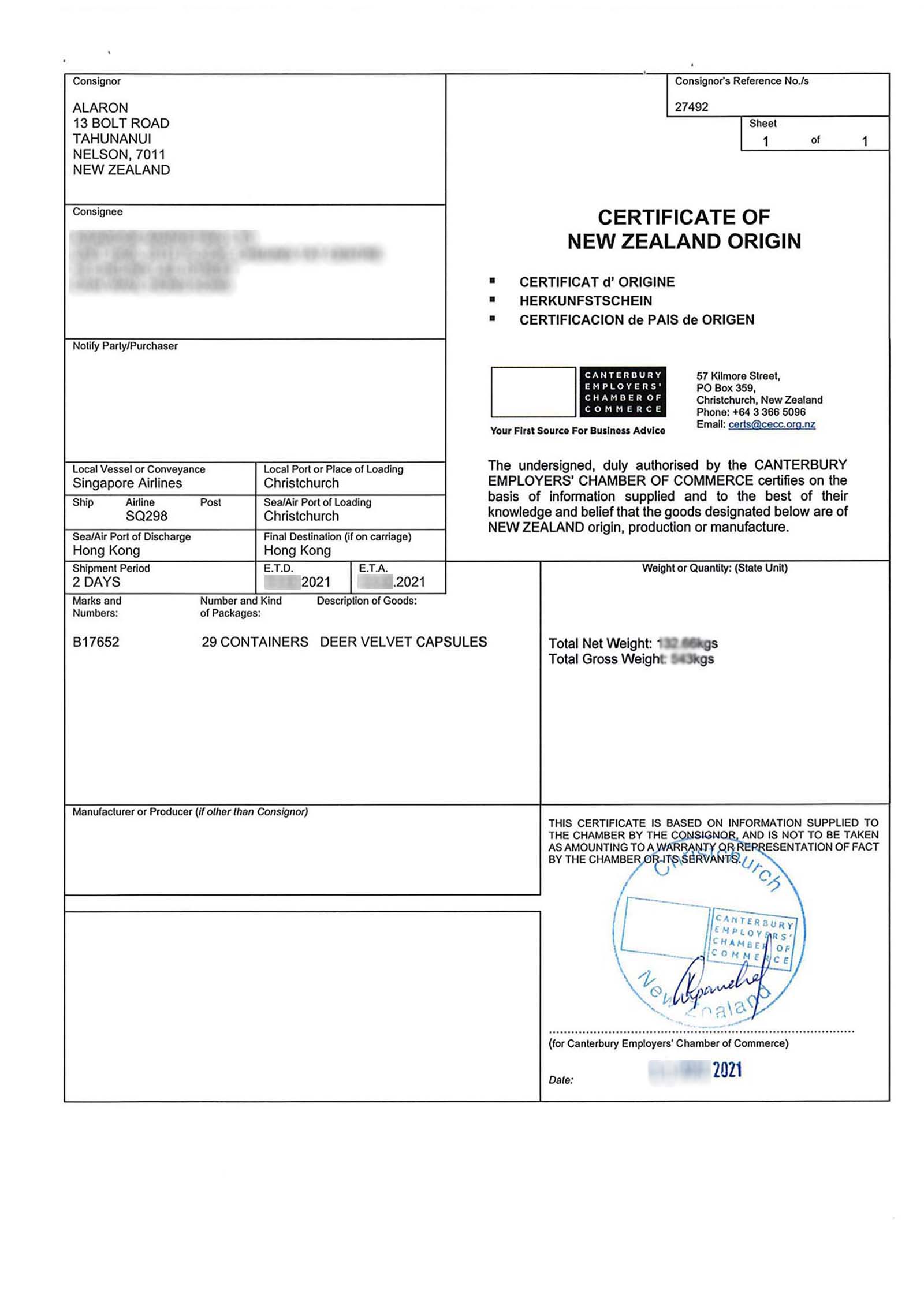 DO YOU KNOW?
New Zealand NutritiveZ™ Lifeforce DVA + AX capsules are made with AstaReal™ astaxanthin which raw material is cultivated in in-door photobioreactors in the U.S. and processed in Australia by Pharmako™.
Other blended NZ deer velvet supplements can contain ingredients from countries where agricultural or food safety standards might not be strictly enforced.